Welcome to Restaurant Nordatlanten
We are a classic gourmet restaurant with a Nordic touch. We appreciate good ingredients and we use herbs, fish and vegetable that the North Atlantic countries offer. The restaurant is located at the harbor in the North Atlantic House.
A la carte
On the menu you can regularly find Icelandic lamb, Greenlandic herbs and much more.
We pride ourselves with fresh fish and seafood. Early in the mornings we buy fish from fish auction in vest Jutland. We transport it ourselves to the restaurant.
Opening hours
Monday – Friday: 12.00 – 23:00. Last dinner order at 21.00.
Saturday: 10:00 – 23.00. Brunch from 10.00-15.00 (no lunch). Last dinner order at 21.00.
Sunday: 10:00 – 16.00. Only brunch.
The kitchen is closed from 15.00-17.30 every day.
Bookings for 8 and more people, must pre-order the dinner two days before.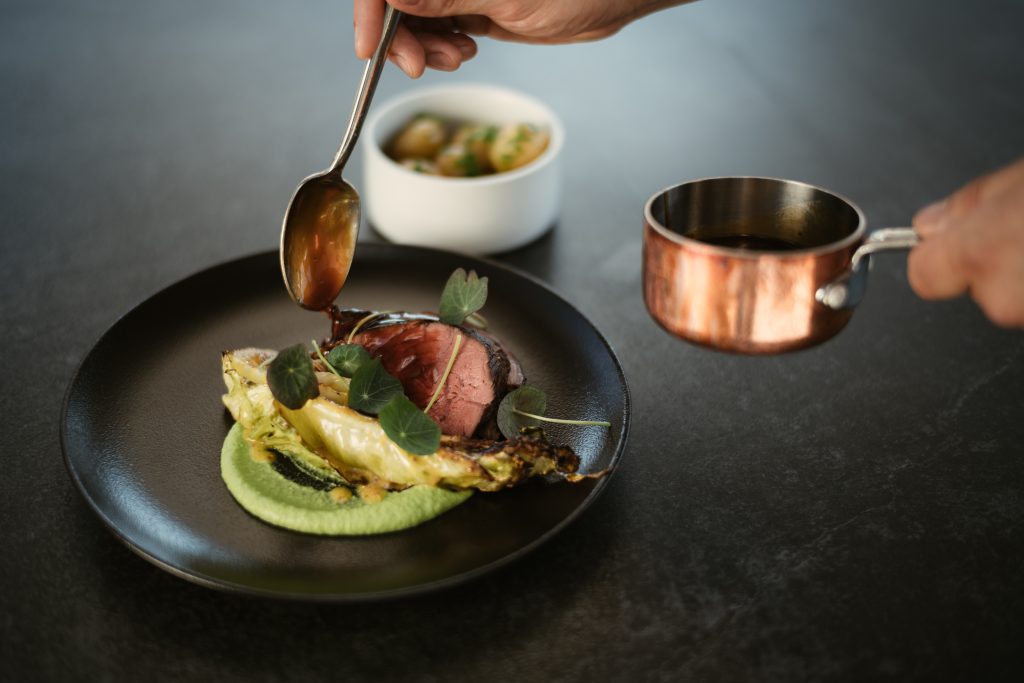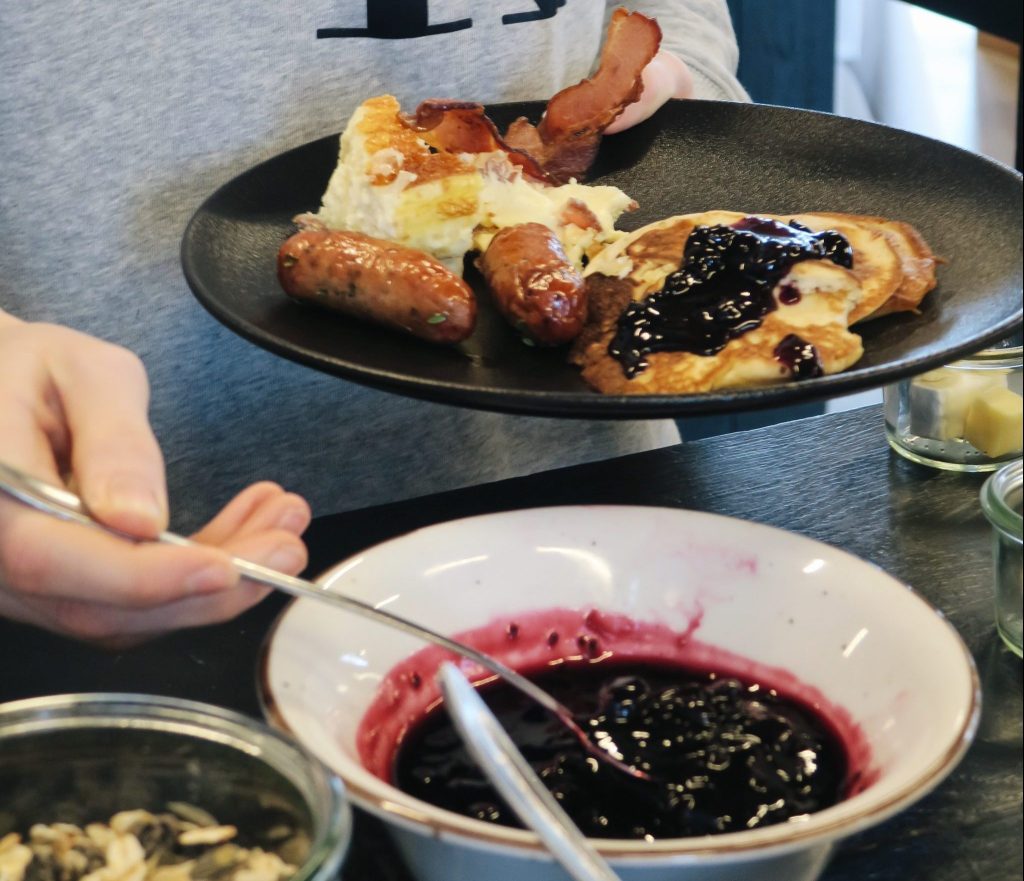 North Atlantic weekend brunch
In the weekends you can enjoy our brunch buffet. The buffet has a great variety of breakfast and lunch courses. The brunch can include Greenlandic halibut, Icelandic salmon with smoked cheese from Funen, crab legs with aioli and sausages that are specially made for us, with the herbs and spices that we put together and much more.
The brunch is all you can eat and coffee, tea, locally produced apple juice and healthy power shots are included in the price.
Brunch price:
298 kr. for adults
159 kr. for children under 12 years old
Free for children under 2 years old
Upgrade to brunch with a glass of sparkling crémant rosé for 349 kr. for adults
Celebrations and meetings
We have beautiful room with panorama windows with a view of the harbor. The room is perfect for weddings, confirmation, Christmas party or anything else that should be celebrated. 
The room is also a great room for meetings with all the equipment that you might need.
For more details contact our eventmanager Andrea at: andrea@restaurantnordatlanten.dk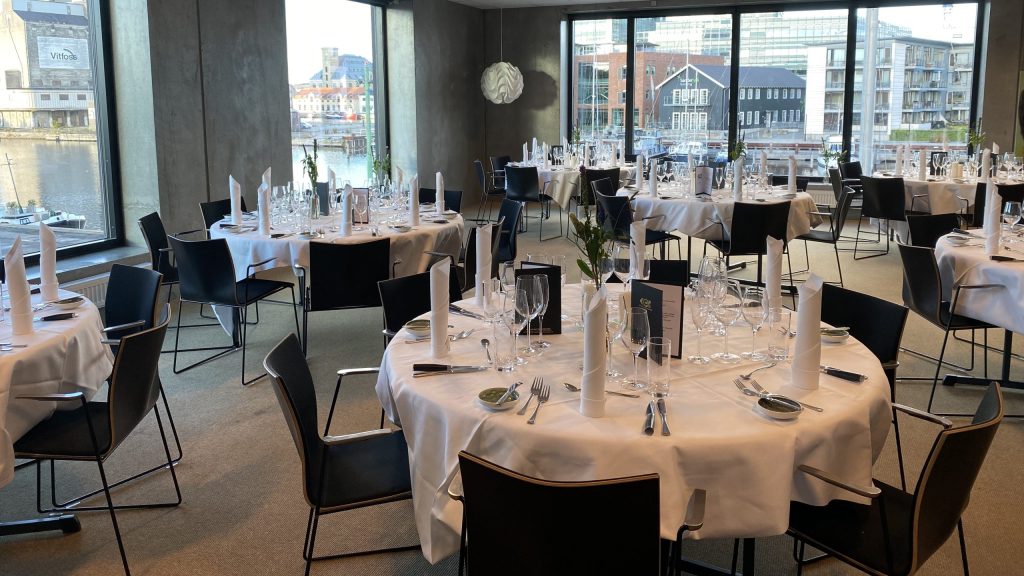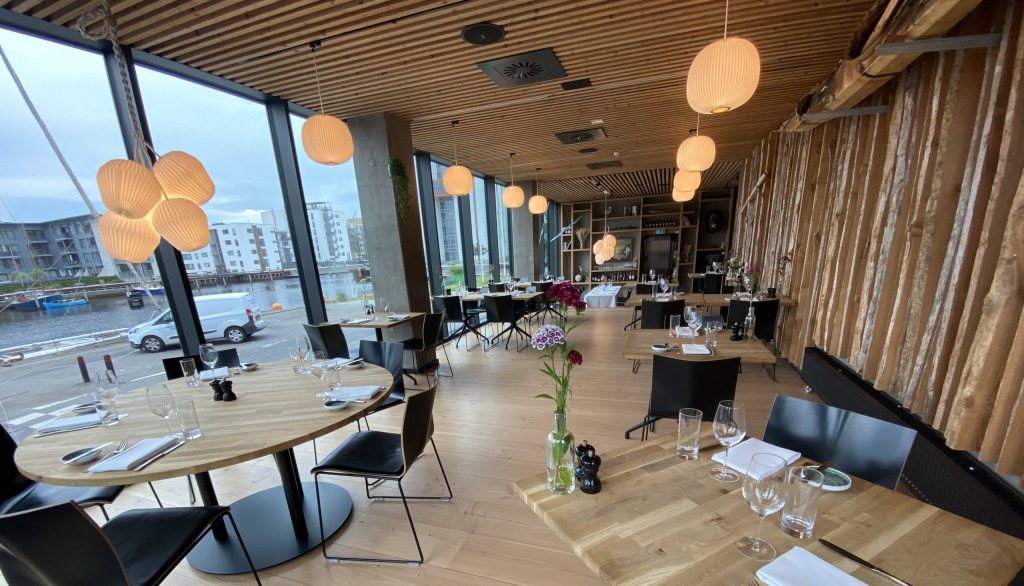 Book a table
Our philosophy
We believe that food has a great social value. In all cultures, people meet over dinner, talk and share a moment of eye contact and hopefully good food experience.
We want our guests to have a great gastronomic experience too share with your family and friends.
Or call os un +45 22397600